Are you looking to bring your acrylic pouring skills to the next level? Then I'm excited to introduce you to our acrylic pouring A-to-Z online course! This course we created together Myself, Molly Leach (from Molly's artistry) and Rinske Doun to help those wanting to make beautiful art, save time, money, materials, and achieve consistent results faster.
Acrylic Pouring is a fantastic method of painting that can be easily learned by people of all ages and backgrounds – including yourself! You don't have to have an art background to enjoy the creative painting experience that Acrylic Pouring has to offer you.
If Acrylic Pouring sounds like something you'd like to learn, or maybe you simply want to improve your current knowledge and skills, then we have something you're absolutely going to love!
We combined our knowledge, skills, expertise, and experiences to provide you with an in-depth systematic online course.
This course is for those for acrylic pouring beginners who is looking detailed practical and theoretical knowledge of acrylic pouring techniques, supplies, and paint mixing.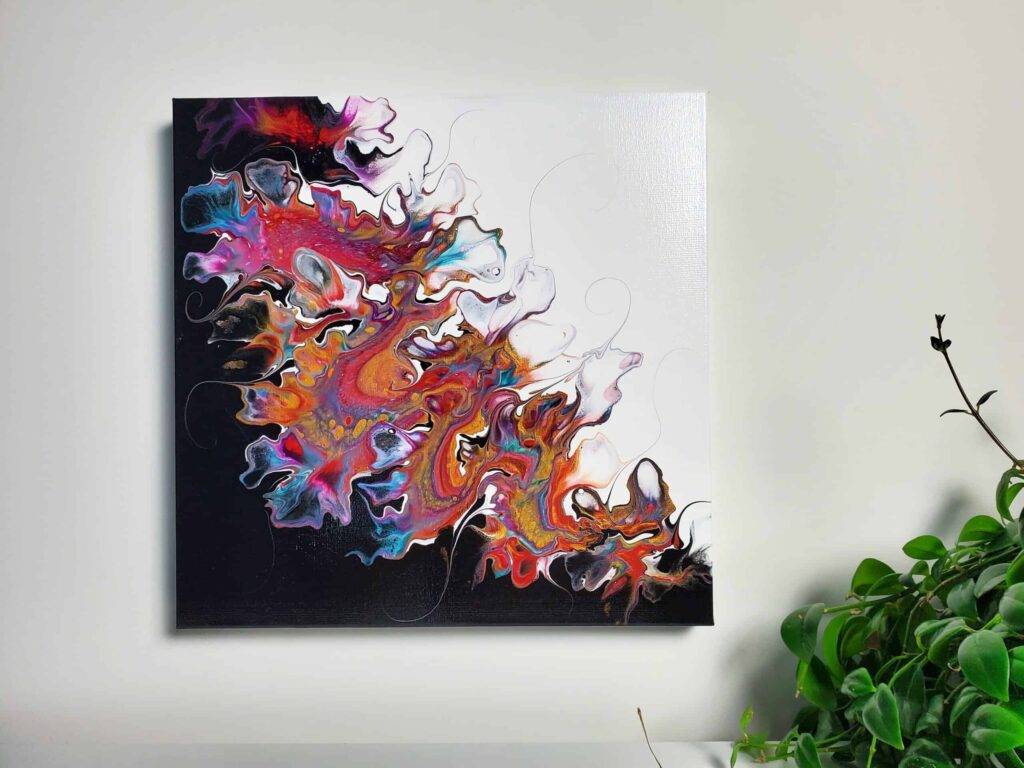 Enroll in the course and get instant access to all lectures and videos
Learn at your own pace with our easy-to-follow, step-by-step instructions
Learn and practice various Acrylic Pouring techniques
Use coupon code OLGA10 to get $10 OFF​!
Want to add Resin Clear Coat to your Fluid Artworks
And turn your painting into a Stunning Center Piece for any home?