ELEVATE Your Artistic SUCCESS!
Today, e-learning is one of the easiest and fastest ways to gain new skills, and online art classes are no exception.
Join art classes with Olga Soby today and learn how to create beautiful paintings with fluid art techniques and achieve flawless glass-like finish for your masterpieces. Olga will help you take your creativity to the next level. eliminate frustration, save time, and achieve consistently gorgeous results. Have fun and elevate your art skills at your own pace and in a comfort of your home!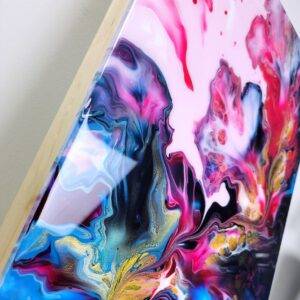 Epoxy Resin Clear Coating
Online course by Olga Soby in which you'll learn how to create flawless glass-like finish on your paintings using epoxy resin. Advanced techniques + pro tips & tricks.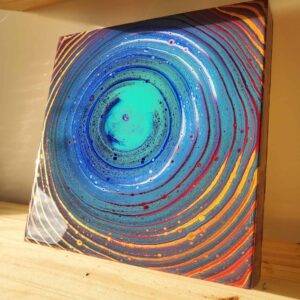 Signature Acrylic pouring online course by Olga Soby. This course is perfect for beginners in acrylic pouring techniques, supplies, paint mixing, and consistency.