Vibrant Colors Compilation -
Acrylic Pouring Abstract Art 😍
Acrylic Pouring Tutorial by Olga Soby​
Charge Your Creativity with Fluid Art Ideas | Satisfying Art
Welcome to Vibrant Colors Compilation - Acrylic Pouring Abstract Art! This fluid art video tutorial is full of wonderful color combinations, different painting techniques, and inspiration!
1. 3D Ring Dancing Flow. Meet the Hottest acrylic painting of the "Breaking through the Limits" series with a 3D effect. It's a real melting fluid Red Flame with Golden accents.
2. Black Hole Space Art. Unique space painting idea! Meet Black Hole in my galaxy art series with fluid acrylics. I create a space theme painting with a movement of colors merging and being sucked into the black hole.

Acrylic Pouring
RECIPE

used for today's flow art painting:​
For the exact, paint names, and other supplies & details, check out the description under each full video of this Vibrant Colors Compilation -
A
crylic Pouring:
Looking for more awesome acrylic pouring supplies?
Check out my Amazon Storefront USA / CA / UK / DE you'll find even more brands and supplies I use, love, and recommend, so definitely check it out. And in this supplies guide for beginners, you'll find more details and help from me.
Resin Finish Online Course
Do you want to learn how to finish painting with epoxy resin for a beautiful, smooth, liquid glass-like finish? Introducing NEW Exclusive Epoxy Finish Mastery Course!
3. Gradient of Colors Blowout. Autumn painting season art idea in this acrylic pouring demo. I create a gradient flow painting full of green, yellow, and red colors to capture a really beautiful saturated autumn color palette.
4. Diamond Embellishment. Stunning embellishment art idea with liquid latex & tape in this mixed media paint pouring tutorial! I create a new geometrical shape design for embellishment in combination with a very vibrant color palette. So, meet Red Diamond in turquoise flow!
5. Golden Orchid Technique. Elegant floral painting design in this acrylic pouring video tutorial. This time I try out a stunning combo of Gold, Red & Silver colors on a BLACK base. For this pour painting to be really mesmerizing, I expand a beautiful glowing behind-the-colors effect.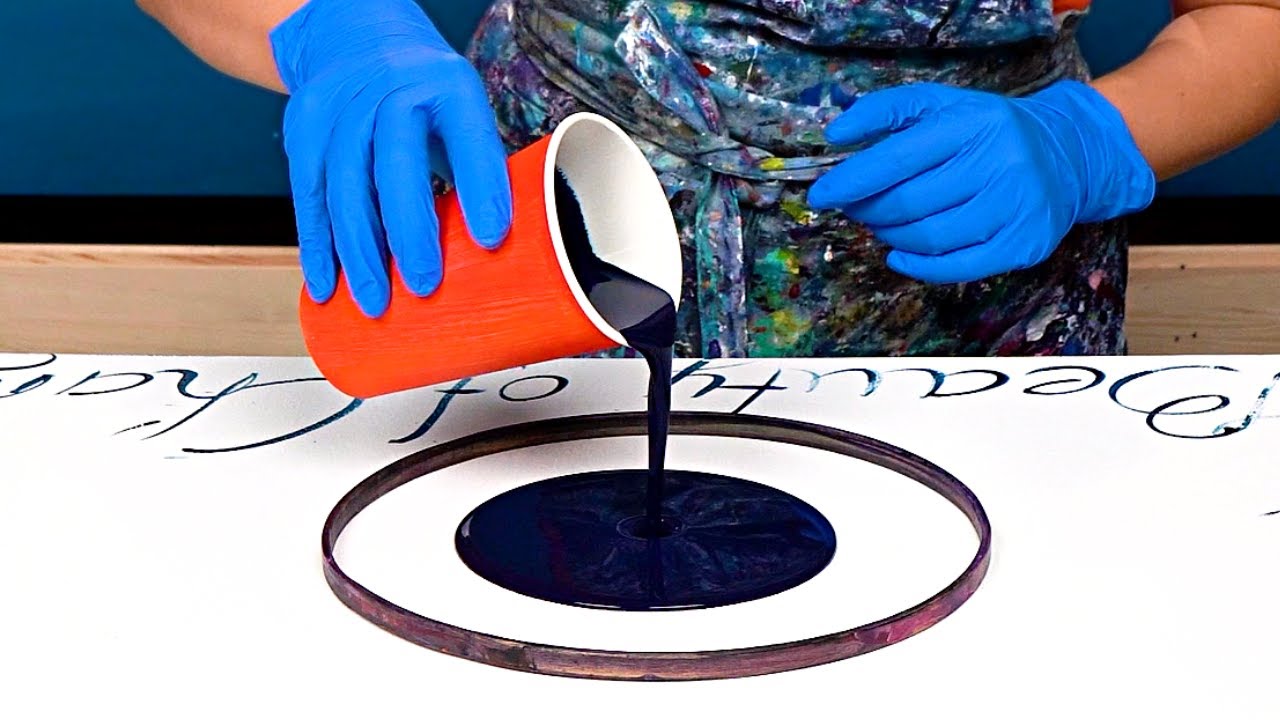 6. Stencil Mandala Embellishment. I create Mixed Media Sun painting in this acrylic pouring tutorial! I create 2 swirled flows in the full foliage gradient colors. And in the center of this pour painting, I use the mandala art colorful stencil to create a beautifully textured embellishment.
7. Liquid Gold in Rich Violet Base. This time I work on a rich violet multi-color base, and on top of that, I want to create beautiful abstract orchid flowers. Oh, such a dreamy fluid art idea even sounds so cool!
I really hope you enjoyed this abstract art ideas compilation and now you are all charged with energy and ideas to go and create something amazing.
More Acrylic Pouring Tutorials
Want to master acrylic pouring technique and express your creativity with fluid art? You are in the right place tp learn! Discover more creative art tutorials with similar style and techniques: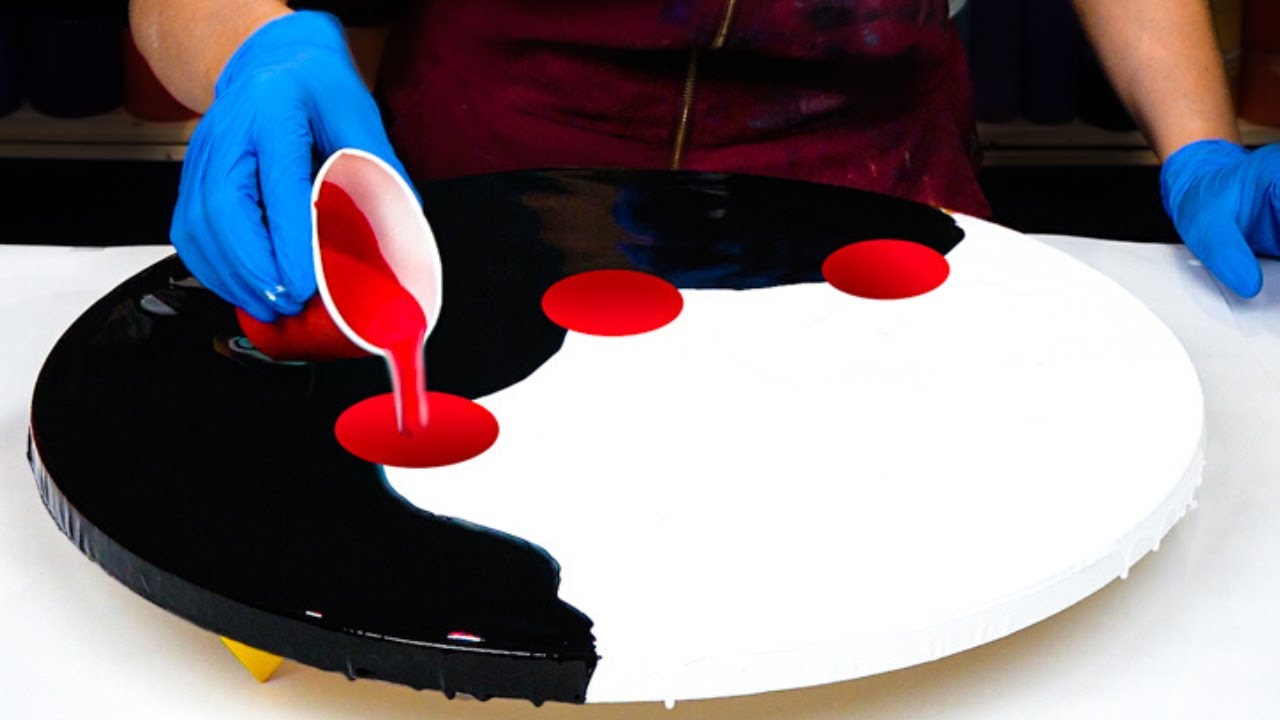 Hello, creator! My name is Olga Soby, and if you are new to acrylic pouring and fluid painting - you are most welcome on my website and my YouTube channel!
I'm a contemporary artist based in Canada with my roots going back to Ukraine. I specialize in fluid media and consider myself an unconventional artist - instead of regular brushes, I use water, fire, airflow, and gravity as my tools for achieving the most unique effects in my art. Read more...
Through my artwork, I employ Colors and Shapes as the most beautiful universal language. And with the interweaving of their symbolism and primal meanings, I create each painting to tell its own unique story. You can find all of my original paintings available for purchase here.
A collection of limited edition prints of some of my most popular recent work presented on the highest quality fine art papers.
Available in three sizes. You can find a full collection of my fine art prints here.
Best tools and recommendations to be successful in acrylic pouring